Jim Potvin Elected President of NASRA
August 2019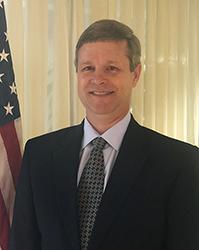 The National Association of State Retirement Administrators (NASRA) has elected Jim Potvin, Executive Director of the Employees' Retirement System of Georgia (ERSGA), as the new President for 2019-2020. Mr. Potvin joined ERSGA in February, 2009 as the Deputy Director, after 15 years in private industry working in retirement plan administration and consulting. He was appointed as the Executive Director in February, 2012.
Mr. Potvin's position as NASRA's new President confirms that the State of Georgia will continue lead as an example of excellence in retirement systems on a national level. In addition to this new leadership role with NASRA, Mr. Potvin is a member of the National Association of Government Defined Contribution Administrators, Inc., the National Conference of State Social Security Administrators, and the Government Finance Officers Association.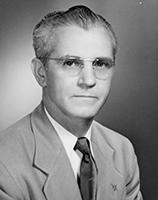 ERSGA has a long-standing history with NASRA. Founded in 1955, NASRA held its first conference in Baltimore, Maryland. In 1956, W. Frank DeLamar was elected the first president, and the now annual summer meeting was in his home state of Georgia. (Mr. DeLamar was also the inaugural director of the Employees' Retirement System of Georgia, which was created by act of the state's 1949 General Assembly.)
NASRA is a non-profit association whose members are the directors of the nation's state, territorial, and largest statewide public retirement systems. In addition, NASRA members oversee retirement systems that hold more than two-thirds of the $4.5 trillion held in trust for nearly 15 million working and 11 million retired employees of state and local government. NASRA's mission includes managing sustainable public employee retirement systems through research, education, and collaboration.
To learn more, visit https://www.nasra.org/leadership