WRAP
Virtual WRAP is Here!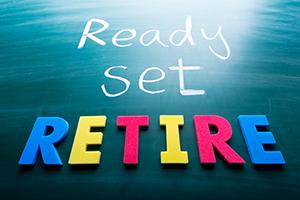 ERSGA will now be hosting virtual WRAPs via Zoom!
Join our Zoom WRAP to learn everything you need to know about applying for retirement from the comfort and safety of your own home.
Sessions are limited to 30 attendees. We will be scheduling WRAPs one or two months out at a time.
Click on a date below to register for that session. If the WRAP is full, you may register for the next available session when the date is published. Check back here for new dates.
Please test Zoom on your device and make sure you are able to join a Zoom meeting before the presentation.
The WRAP session scheduled for 10/20/2022 has been canceled. For additional information, please contact our office at 404-350-6300 or 800-805-4609.
November 17, 2022 at 9:30am
December 15, 2022 at 9:30am
Online Presentations
If you are unable to attend a virtual WRAP, you may still view the online presentations. These presentations are available for convenient viewing, simply by clicking on the below links:
WRAP videos are in three separate sections:
WRAP: ERS Pension and completing Retirement Online
Peach State Reserves (PSR) 401(k) and 457
Flexible Benefits
You can find the presentations in the WRAP Playlist on our YouTube channel.
State Health Benefits Plan: (SHBP)
Use the link below to learn more about continuing your health insurance in retirement.
Planning to Retire - Health Benefits
Links:
ERSGA: Log in to your personal account at the top of any page of this website
PSR and Flexible Benefits: http://gabreeze.ga.gov
MORE: My Official Rewards Experience – discount program
Helpful Publications
Follow Up Questions:
We are here to help you!
Once you have viewed all of the videos, please make a list of any questions that you have and call our office to speak to an ERSGA Customer Service Representative, or to schedule a telephone appointment with a Retirement Specialist.
404.350.6300 (local Atlanta area)
800.805.4609 (outside metro Atlanta area)